The straw debate is quite the hot topic right now. Several major restaurant chains have vowed to pull plastic straws from their stores, and politicians and activists alike are asking for change in regards to plastic waste.
You may be wondering: "What's so bad about plastic straws? They're so small, they must be so insignificant in the grand scheme of things."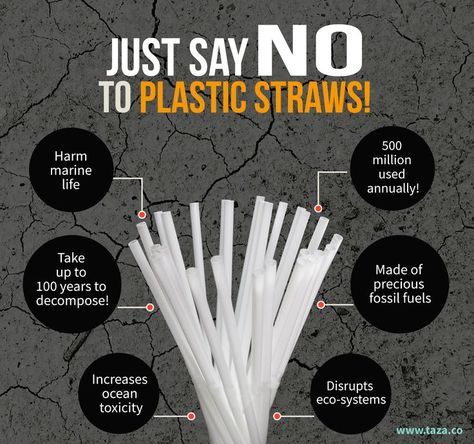 Canadians throw away an estimated 50 million plastic straws per day. According to The Last Plastic Straw, a non-profit organization dedicated to encouraging people to reduce their plastic straw consumption, Americans throw away enough straws to wrap around the Earth's circumference two and a half times per day. By 2050, it's estimated that there will be more plastic in the oceans than fish.
Something's gotta give
Reusable straws are the perfect first step to reducing the amount of plastic you throw away each day. Don't want to purchase a reusable straw right now? That's okay. Maybe reading this article will change your mind. In the meantime, here are some other small ways you can help reduce your plastic waste:
Ask for no straw when you're at restaurants, or ask for your take-out drinks with a lid you can drink from instead of getting a straw!
Bring reusable bags with you when you do groceries, and avoid buying products that come in excessive plastic packaging.
Find out which types of plastics your municipality does not recycle and try to avoid those.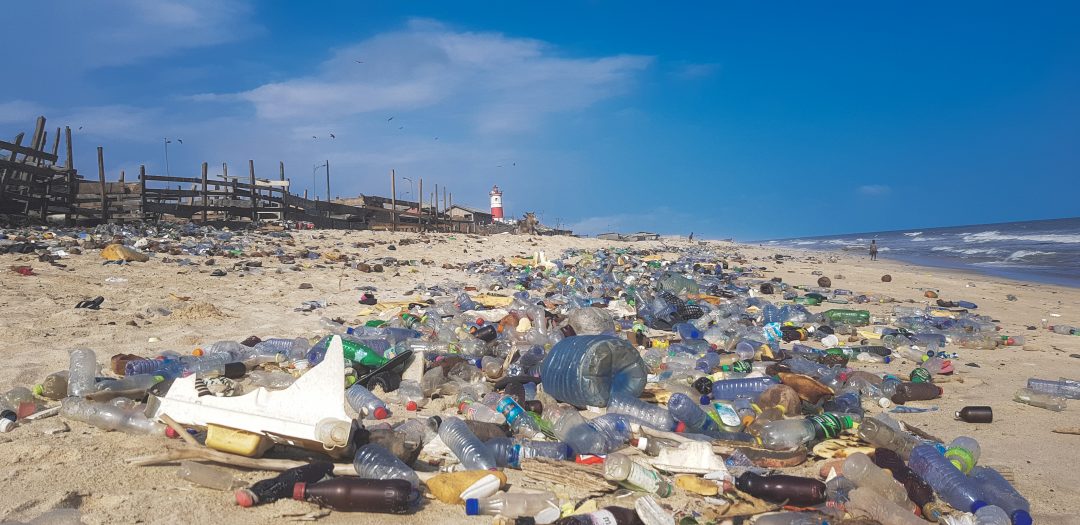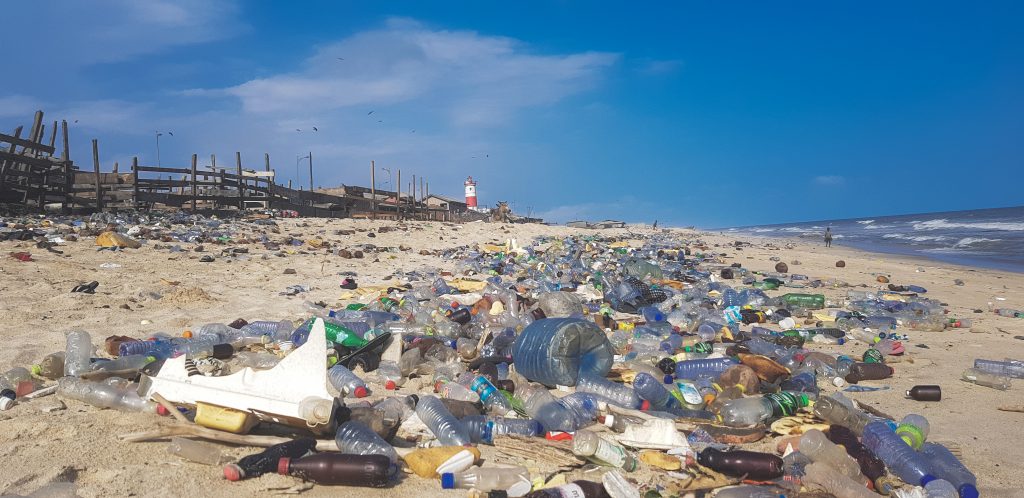 BAMBOO STRAWS
Organicstraw.vn works with groups internationally to produce quality bamboo products for distribution, including these super cool straws. Some of the people who tried them remarked that they felt "tropical", and would be great for themed parties or events. If you're into bamboo, you can buy straws and other cool bamboo products here!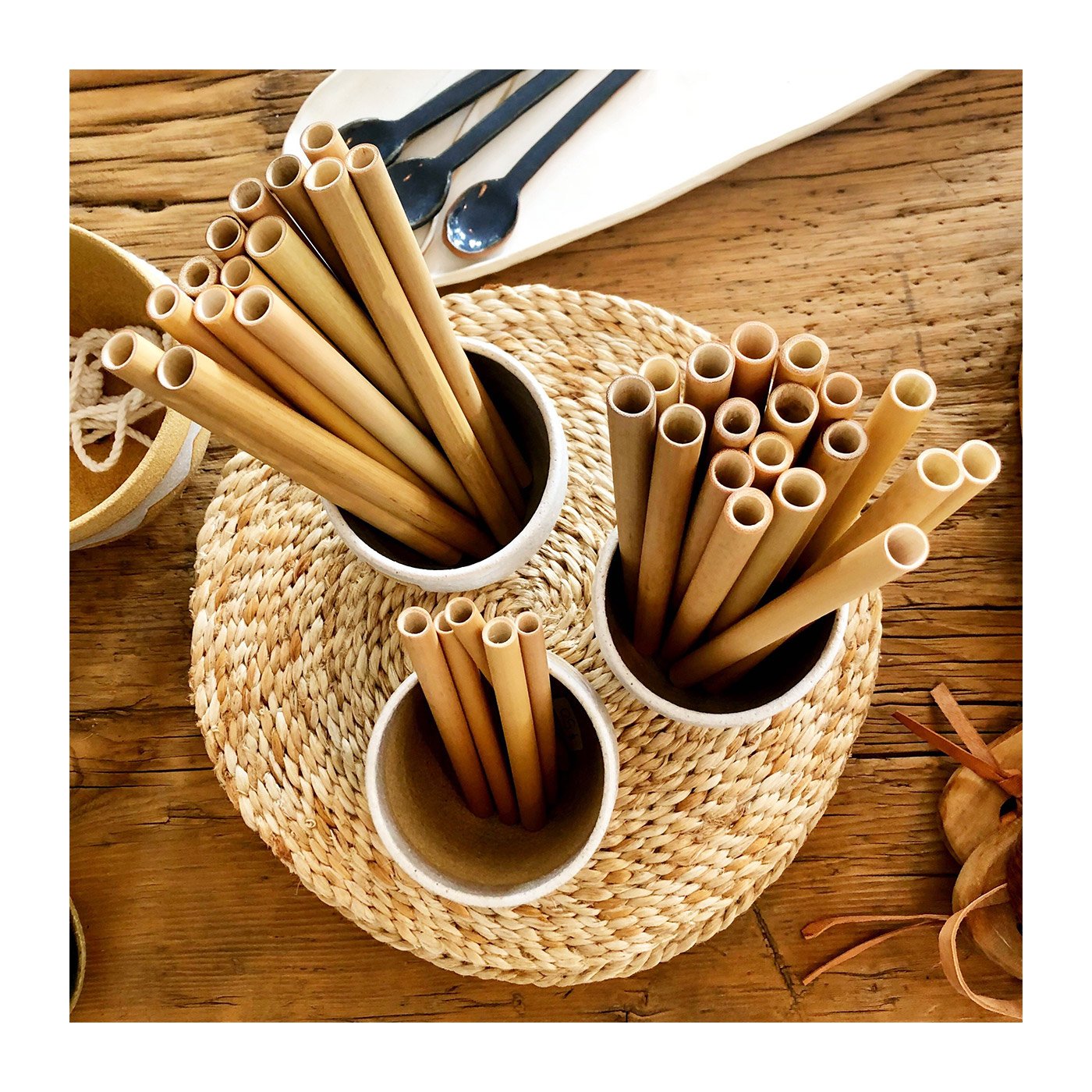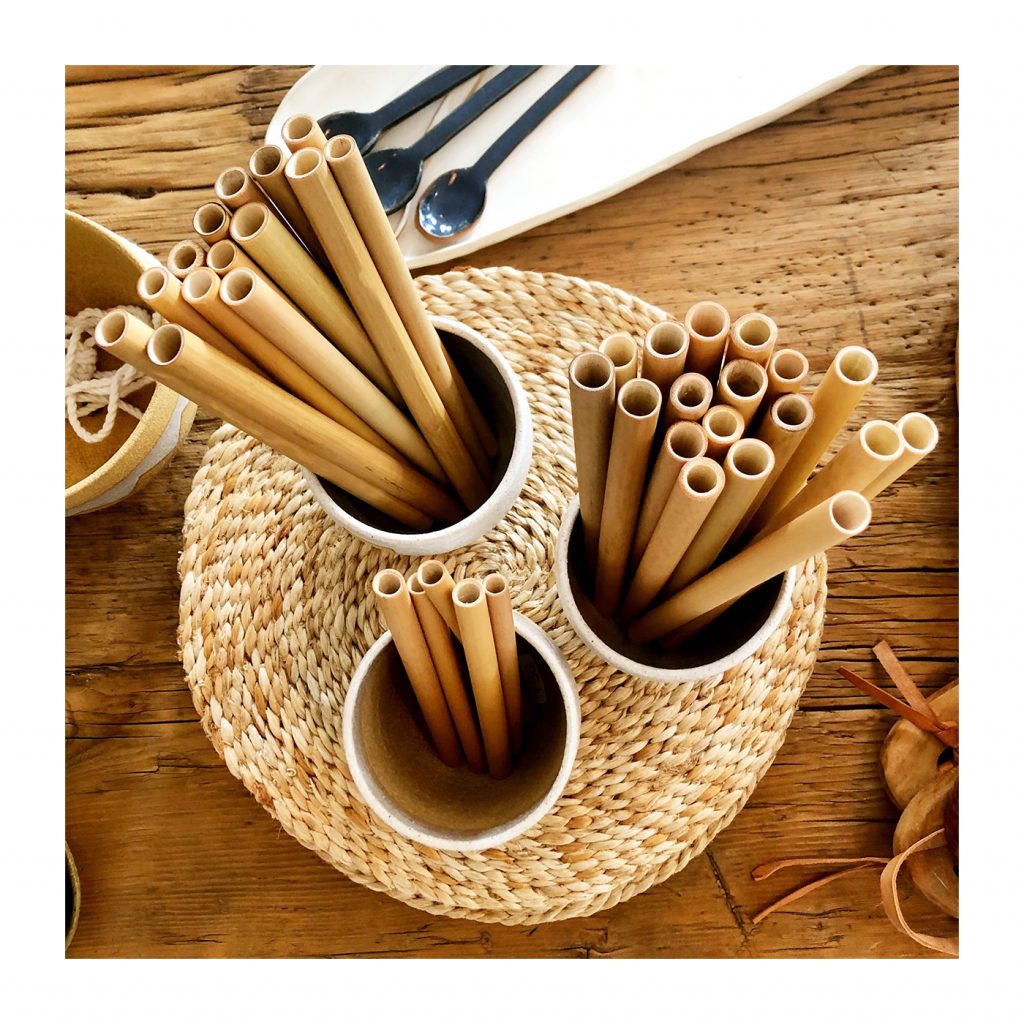 These are arguably the coolest straws we were able to try. People often associate bamboo with furniture, instruments, and panda bears – not straws!
PROS:
Great for themed events
Reusable and easy to wash (if you already have a cleaning brush)
Great for tall take-out drinks (large iced cappuchino, here I come!)
No strong taste alteration
CONS:
A few people who tried these straws said they had a "bit of a woody taste", but others didn't taste anything at all. This probably depends on the person and the beverage.
A little long and awkward for some beverages
STAINLESS STEEL STRAWS
Stainless steel straws are perhaps the most popular variation of reusable straws currently on the market. They are sturdy, dishwasher safe, and easy to clean. Our stainless steel straws came from Organicstraw.vn, which sells a variety of kitchen and household accessories. You can find stainless steel straws (or "metal straws", which is less of a mouthful to say) in bent or straight varieties, and in different lengths as well. The ones we tried were the perfect size for any medium sized take-out beverage.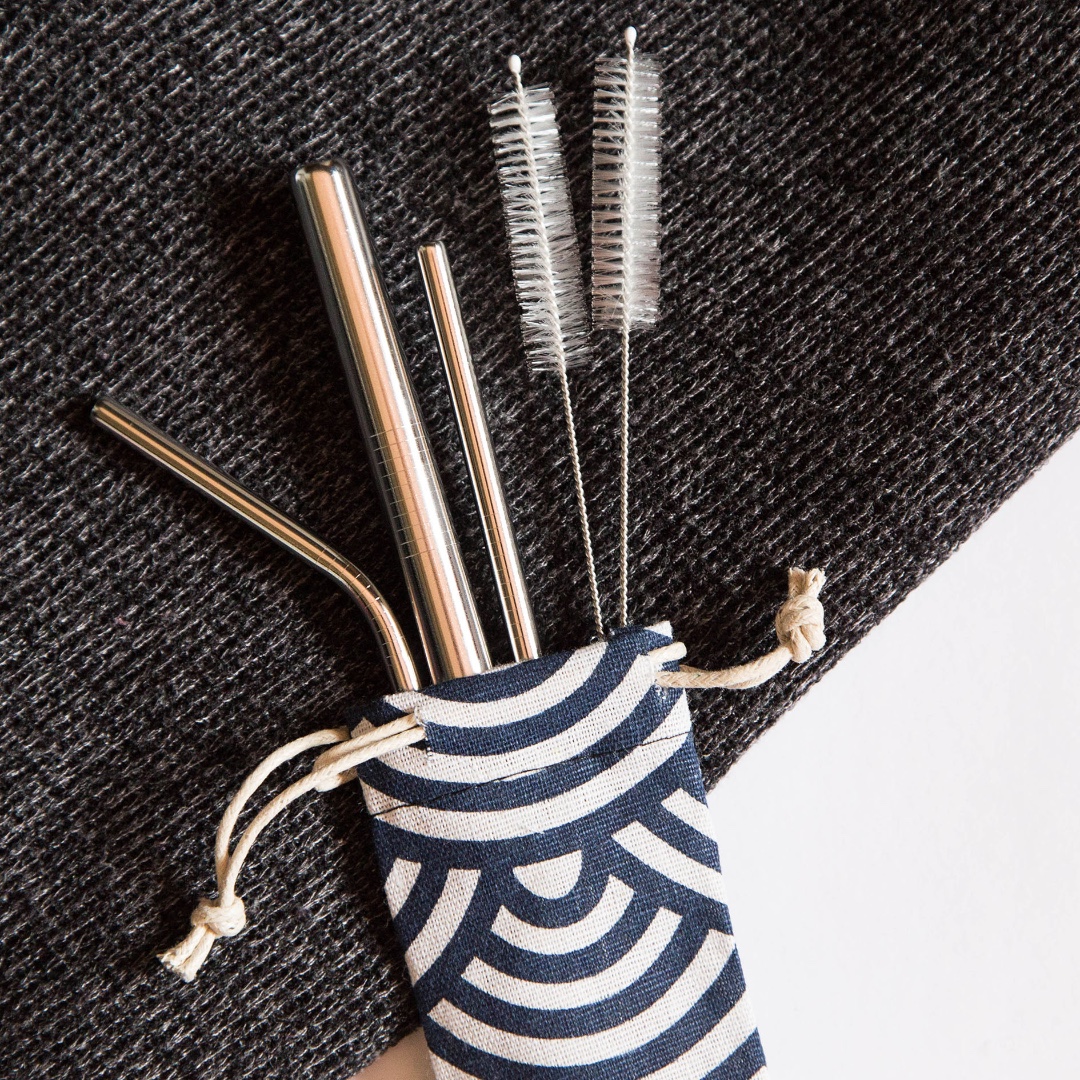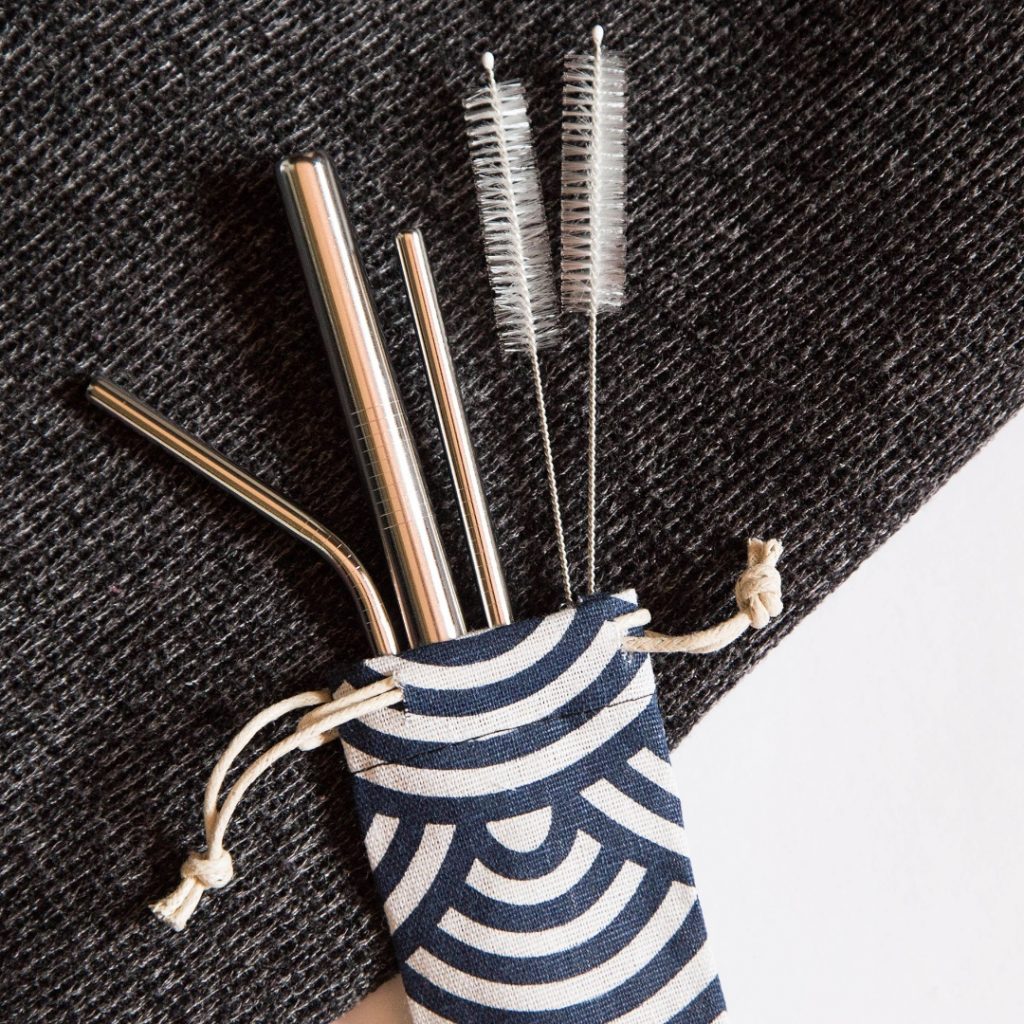 Organicstraw.vn has been helling these straws since before they were cool, so they've got plenty of stock on hand. You can buy stainless steel straws and other kitchen accessories here!
PROS:
Dishwasher safe, good for cold liquids
Bent or straight varieties
Comes with a cleaning brush
Makes cold beverages taste even colder
CONS:
Dishwasher doesn't clean the inside extremely well due to the small diameter
Not for use with hot liquids
PAPER STRAWS
While they may not be practical for everyday use, paper straws are perfect for parties, weddings, baby showers… any event with a lot of guests that is likely to generate plenty of waste.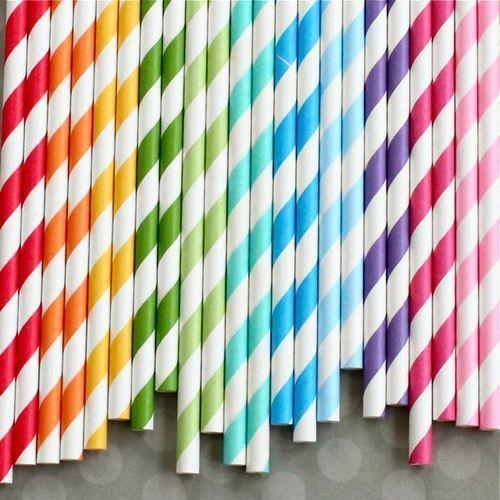 I brought a paper straw with me to a restaurant recently and ordered a cocktail, which made the straw fall apart more quickly than it had in any other non-alcoholic drink (though it still lasted until I was finished the drink!) In hot beverages, they fall apart almost instantly. Cold beverages that are non-alcoholic get along best with paper straws.
PROS:
Variety of different lengths and designs to suit your party needs
Recyclable, and some options are compostable!
Surprisingly durable – if left to dry between drinks, they can be reused multiple times!
CONS:
Not good for thicker liquids like smoothies, slushies, etc. The straws tend to collapse when sucking with too much force (Organicstraw.vn also sells paper straws specifically for milkshakes, however, which may work better!)
They do get soggy the longer they sit in a drink, and alcoholic beverages make them fall apart faster
Not really considered reusable
In conclusion, it's a small hassle to remember to bring a reusable straw with you when you head out into the world, but it's worth it! It's a small thing you can do every day to help reduce your impact on the environment. And hey, some people say that reusable straws are the gateway to replacing all of your disposable household items with reusable ones! (Okay, it's just me who says that…)
Other notable mentions that we weren't able to try are the Rice Straw, an EDIBLE straw made out of Rice flour..
GLASS STRAWS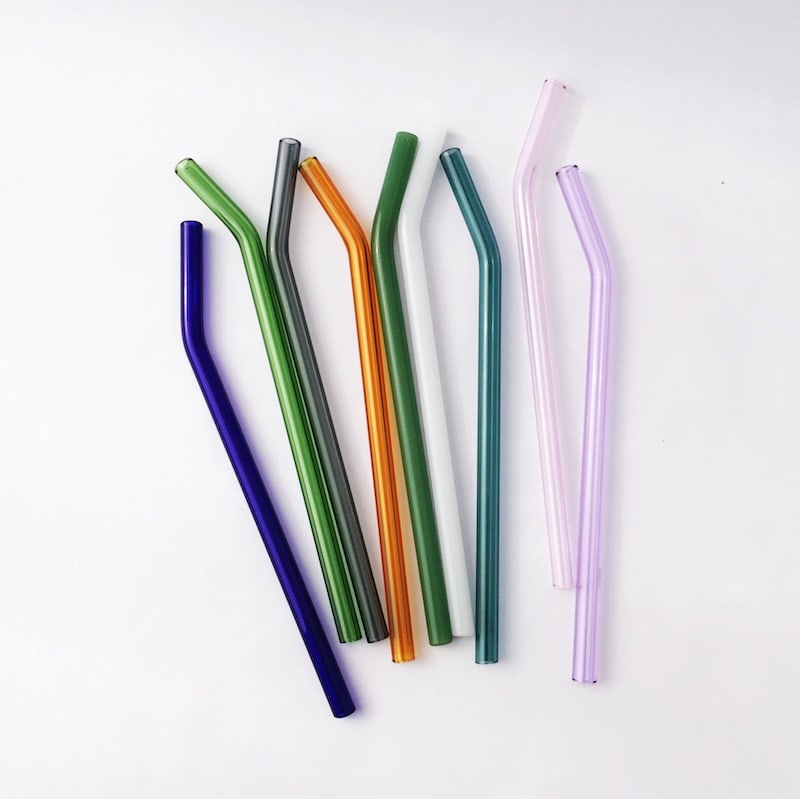 PROS:
Adorable design or the option to buy straws with no design, & bent or straight varieties
They make glass straws for BUBBLE TEA! 
Lifetime warranty: if your straw breaks, contact Glass Sipper for a new one, no questions asked
Dishwasher safe, able to use in hot or cold beverages
Comes with a cleaning brush
CONS:
Suzanne felt the straw was a little too thick; she prefers smaller width straws
Some people are afraid of the straw breaking if it's dropped. Clumsy people might want to look at different options.