From April 2020, plastic straws, stirrers and cotton buds will be banned throughout England as a way to curb and reduce the amount of plastic pollution that is having a detrimental effect on our environment and is clogging up our rivers, oceans and seas.
We think that it's a positive step in the right direction and acts as a strong statement in the battle against plastic waste that kills over 100,000 sea mammals and over one million wild birds each and every year.
Europe will follow suit and will implement a similar ban in 2021 and Canada have also recently announced that they will ban single-use plastics too. It's good to see countries taking a stand against the plight.
So what will this mean for business owners not just in the UK and Europe, but all around the world? We plan to answer some of your questions in this article and tell you a little about who Jungle Straws are, and the solutions in which we offer businesses and individual consumers alike.
Organicstraw.vn was founded in 2016 with the objective of supporting, educating, and empowering individuals and businesses of all types to make the switch to reusables in order to to reduce some of the devastating effects that plastic pollution is having on our environment. We decided to relocate the business in order to develop ethical relationships with local craftsmen and women, and form working partnerships with the farms that Organicstraw.vn now work alongside. This allowed the company to better understand and improve farming and logistics, and helps support the local communities in the region.
Bamboo Straws = ống hút tre (Vietnamese Translation)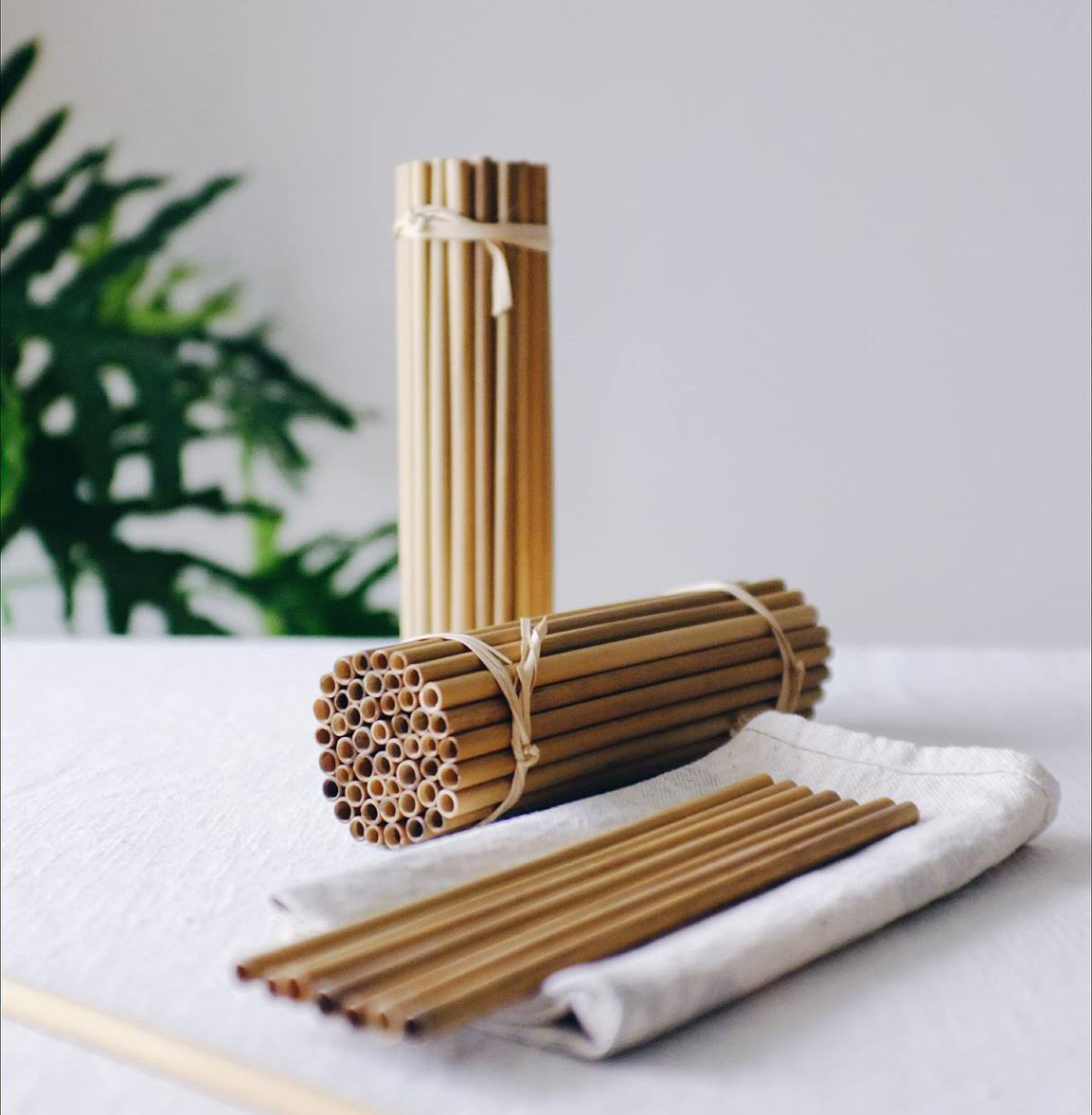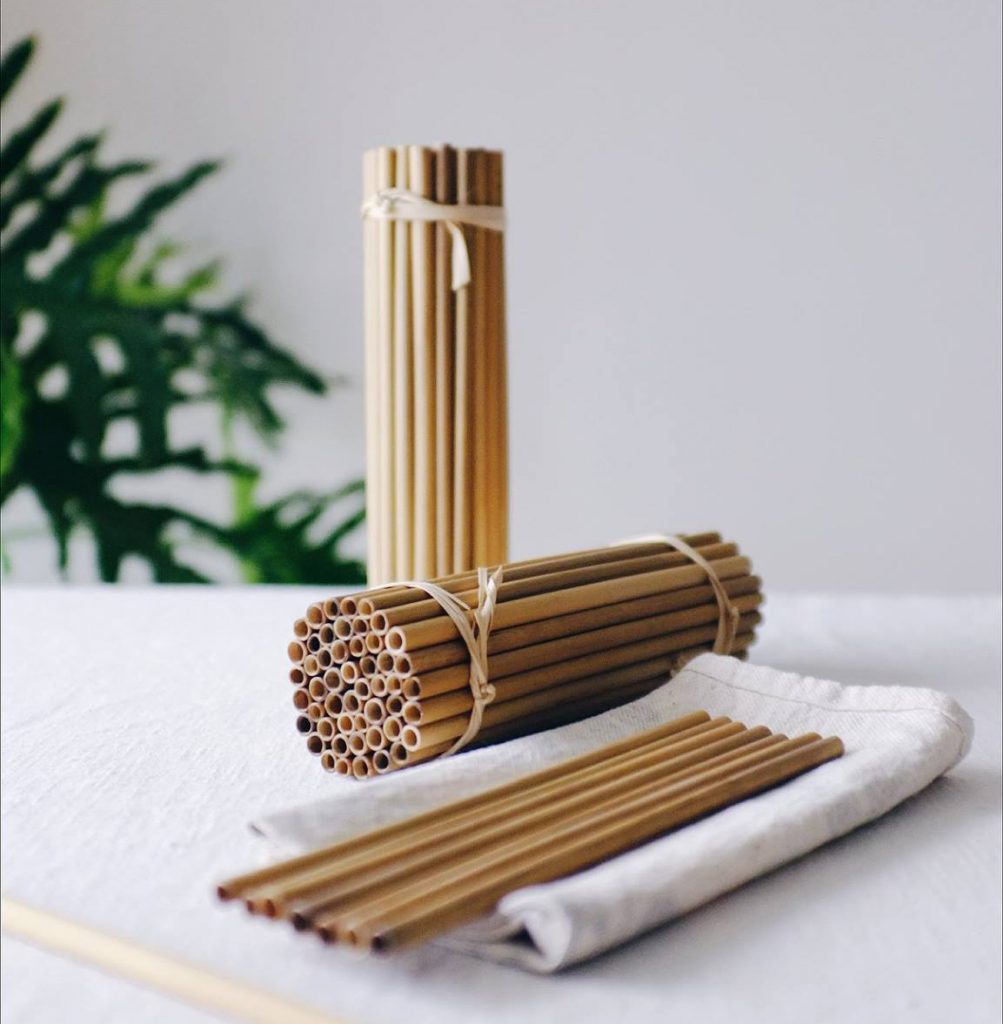 Why use bamboo straws for your business?
In light of the upcoming straw ban in the UK and Europe, bamboo straws offer a great alternative to plastic. Bamboo straws can be used for many different business types including restaurants, bars, hotels, weddings and corporate events.
Bamboo grows in abundance and can reach full maturity in around 3-5 years, which makes bamboo straws fully sustainable, recyclable and compostable too. No other straw can boast utility in the same way, so as a business that is looking to make an impact and reduce the amount of plastic they consume, need you look any further?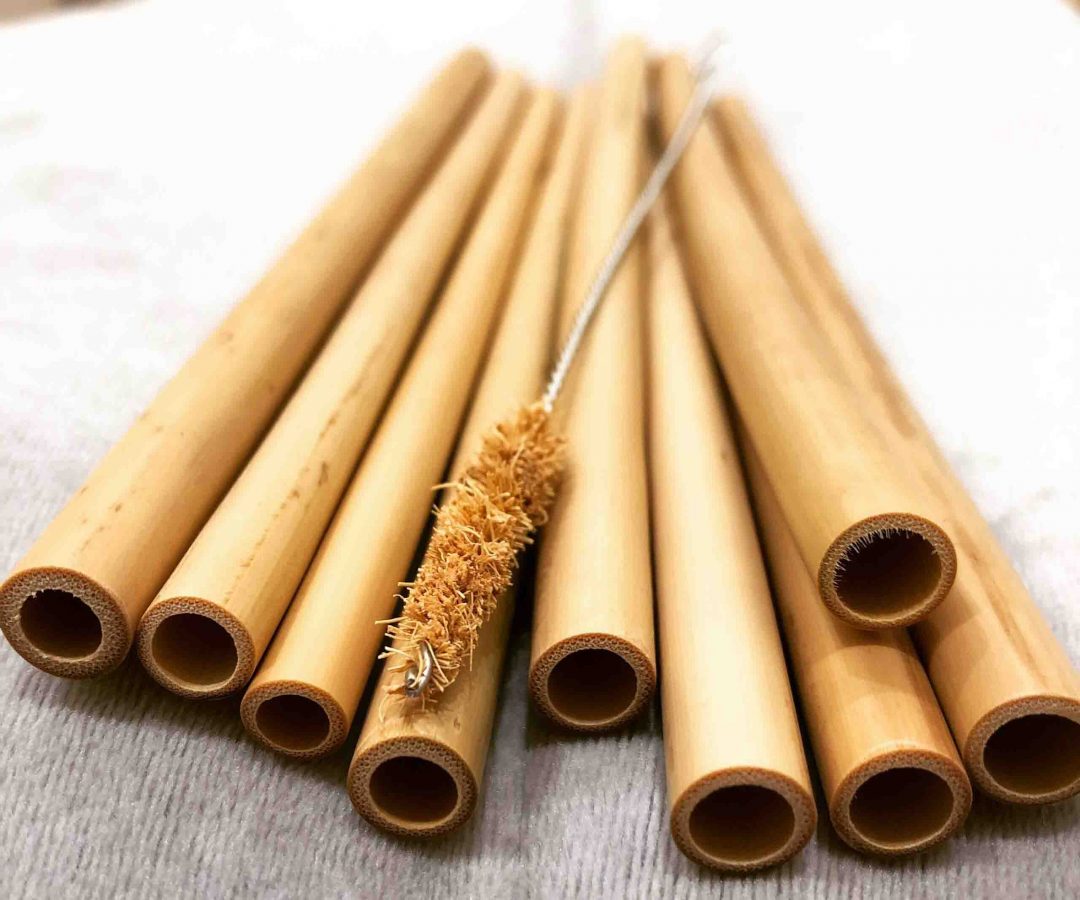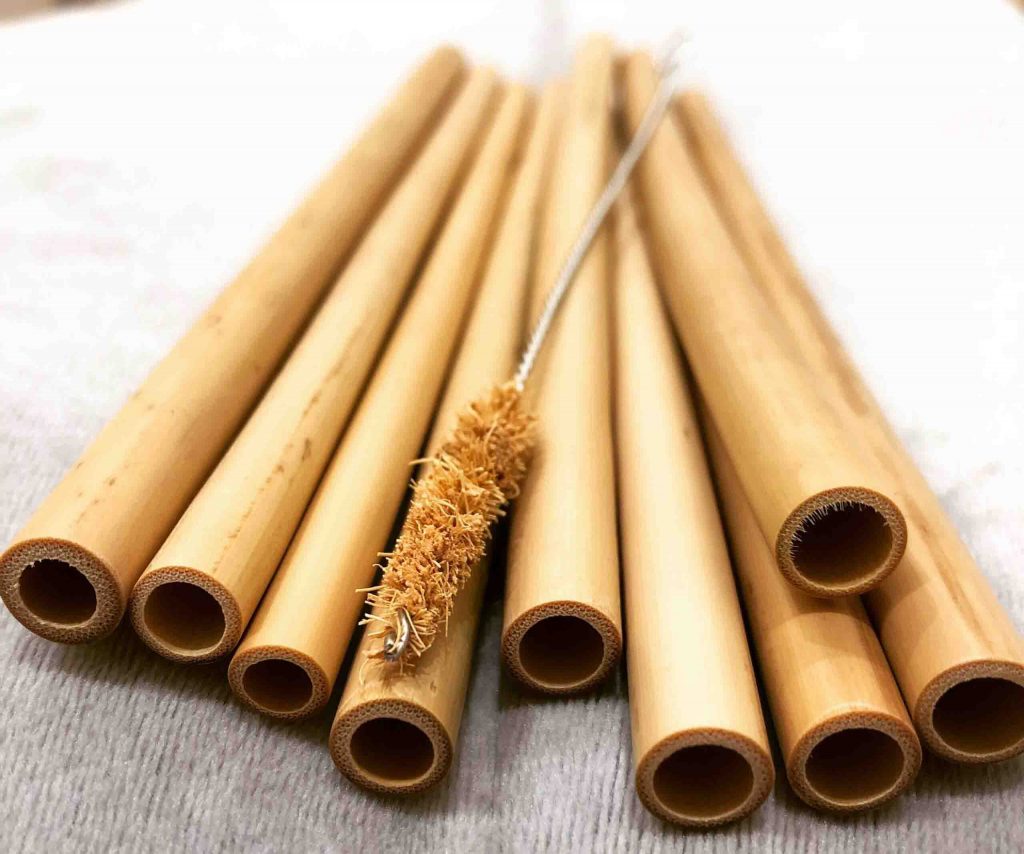 So, are bamboo straws a good solution for your business? What makes them different from using paper variants or metal straws instead? You might be asking yourself where can I buy bamboo straws in bulk? Or, where can I buy bamboo straws with my logo?
Jungle Straws offer wholesale bamboo straws, ready to be purchased in the UK, Europe and all over the world. We can fully customise your bamboo straws with a brand logo or message using state of the art Co2 laser engraving machines. We work directly with the local farms in Vietnam, and our farms have the capacity to produce millions of bamboo straws each and every month. We don't use middle-men or distribution partners either; thus ordering from us simplifies the process and helps to support the local communities directly.
Are bamboo straws hygienic and how do I sterilise bamboo straws?
Bamboo is a natural plant and it acts as a smart and green alternative to plastic. Bamboo straws are made from whole stalks of bamboo with nothing recompressed or nothing added! This makes caring for them and keeping them hygienic easy.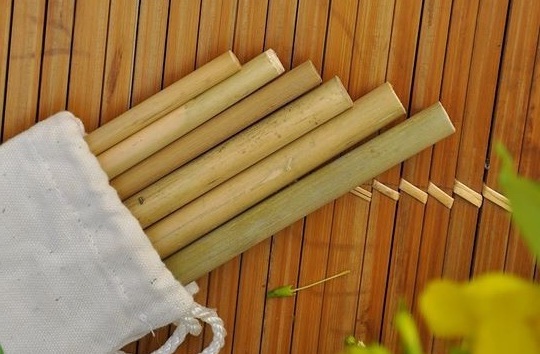 The bamboo we use in Vietnam is washed and sterilised before being left to dry in natural sunlight. Boiling bamboo straws from time to time in a little salt and white vinegar helps preserve them and will remove any built up residue. Cleaning the inside of the straws with straw cleaning brushes prevents any blockages and bamboo straws can also be put in the dishwasher too.
How long will bamboo straws last? Are bamboo straws single-use?
Bamboo straws and cutlery will last a while providing you take good care of them. They can also be used as a single-use option, but the cost implication may not make this particularly viable. Although bamboo straws are very reasonably priced, we recommend re-using them. A good bamboo straw should last hundreds of times if it is cared for well.
Can you custom engrave on to bamboo straws?
The recent appeal and popularity of bamboo straws is partly down to the fact that they can be engraved upon. There are many ways to achieve this process too. They can be etched by hand with either an engraver, or a hand burner, or by using a Co2 laser engraving machine to get more precise results. Jungle Straws work with vector images in order to laser engrave our bamboo straws with extreme precision. Anything from a company logo or hashtag can be etched upon the side. Engraving a bamboo straw with business branding is a perfect way to show your green credentials and commitment to the environment.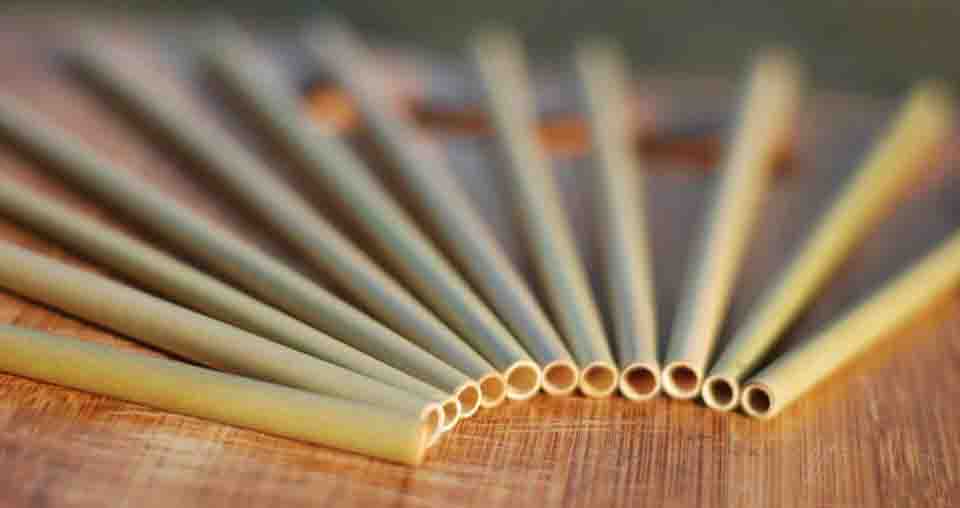 Our bamboo straws are stocked in over 20 countries worldwide, and we have proudly worked with many respectable organisations
We'd love to hear from you, so if you have any questions or enquiries, please don't hesitate to get in touch.
Visit us at Organicstraw.vn